Новости
Opening the server [Craft-PvP] x100 - April 21!
Dear Players! Starting today, we all new players on the server and x1200 we give a nice bonus! Every new player receives our servers Premium account for free! We wish all players an enjoyable game and Happy New Year! Server [New] x1200 and [Old] x1200 - will work without a wipe!
Opening the server x100 - April 21 (20.00, +3 GMT)
Starting OBT - April 18th (20.00, +3 GMT) - Free Stuff!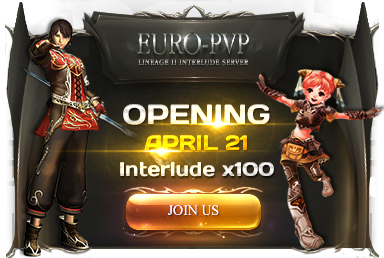 Shares on the server x100 [Craft-PvP]:
What awaits you on the server Interlude x100 & x1200:
Starting 3000+ online
Stable online (Long Life server).
Without corrupting clans.
High-quality and stable assembly.
No wipe!
Download the patch Register an account About server